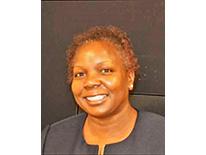 Ms. Turner is an attorney/strategist who has over fifteen years of experience in labor & employment law and government affairs. Previous to OLRCB, Ms. Turner played an instrumental role in representing the NBA Referees Union and Major League Baseball's Umpires Association. She has conducted federal and state labor law, workplace law, and employment law training for over 47,000+ member organizations and nonprofits.
As Assistant Counsel in the New Jersey Governor's Office Ms. Turner provided legal counsel to the New Jersey Governor on rules, regulations, laws and other requirements impacting labor relations and economic development. She also served as legal counsel to the Senate Judiciary Committee for the New Jersey State Senate. In that capacity, Ms. Turner helped oversee legal and policy issues, judicial selections and legislation.
Ms. Turner also earned an A.B. from Duke University, a J.D. from Seton Law School, and an M.S. (Mgmt.) from Temple University.